The Seiji Wigs Out Contest!
Seiji: weeps
Once upon a time, I took a look at Seiji's do and went CRAZY! It's all over, crawling over his ears, obscuring his eyes, sticking to his neck, flopping over his face even with a heavy helmet, a pounding waterfall, a twenty story fall, and the love of humanity!!! What is *up* with that?
So here's the deal. Download this picture and decorate good ole bald Seiji. Send them to me at shusu_chan@hotmail.com. Please keep the file sizes fairly small and of course virus-free. I have no prizes, no deadlines, or anything YET. Unless you say differently, I will post entries at the Minkchat ML, a reputable group of hentais. Watch this space for updates.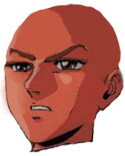 Good Luck!
Entries so far:

by Scarecrow: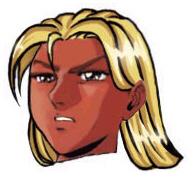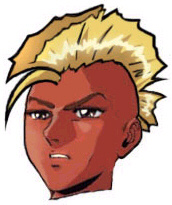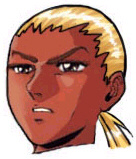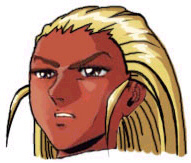 ---
You are advised that the rest of this site is yaoi-friendly! That means explicit depictions of homosexual relationships. NO MINORS allowed.
Ronin Warriors :: Gundam Wing :: Teases! :: Sub Rosa :: Art :: Sextras :: Contact
"Red for Pleasure" copyright 2000 Sameshima Shuzumi. All content and most HTML is mine. Background, button graphics, and color scheme are courtesy Angel's Webgraphics.
"Yoroiden Samurai Troopers" is owned by Sunrise, Nagoya TV, and Sony; its English dubbed version, "Ronin Warriors" is produced by Graz Entertainment and Ocean Group. "Shin Koudesenki Gundam Wing" is copyright to Sunrise, TV Asahi, ANB, Sotsu Agency, and BEI and Ocean Group. No income is made from this site.
Unauthorized duplication and distribution strictly prohibited.